Approach
Precision is power.
The Codagenix platform is revolutionizing the vaccine and virotherapeutic development process with a synthetic biology-enabled approach that eliminates guesswork in favor of precisely designed solutions.
Infectious
Disease
The ultimate stable and broadly efficacious vaccine approach.
Trusted for decades to solve many of the world's most pressing global health challenges, live-attenuated vaccines are the gold standard. Unlike other single antigen-focused approaches, including vectored and mRNA vaccines, live vaccines are readily deployable, often offer lifetime protection in just one or two doses, and safely mimic a natural infection to enable a broad immune response to the entire virus. Downsides of live vaccines have been exceedingly long timelines for development, including testing for the right amount of attenuation, and genetic instability.

Our codon deoptimized live vaccine candidates overcome these drawbacks,
delivering all the benefits of live vaccines on short timelines and with unparalleled genetic stability.
Known benefits of live-attenuated vaccines
Mimic the protection from natural infection without causing disease
Broad immunity to all viral antigens
Both B and T cell immunity
Durable immune memory response that may not require booster
Readily scalable
Live vaccines meet software-enabled codon deoptimization.
Codagenix is pushing this proven approach into the clinic and beyond by merging live-attenuated viruses with a novel codon deoptimization approach that leverages cutting-edge developments in synthetic biology and machine learning.
Our "death by a thousand cuts" approach takes the genetic sequence of the wild-type target and uses an AI-aided algorithm to compute the hundreds or thousands of sites where codons can be modified to produce the same amino acid sequence with lower translational efficiency. This process yields a small, testable number of candidate viral genomes that produce all the same proteins as the wild type but with far less virulence, exponentially accelerating timelines for candidate development.
Unlike traditional live vaccines, which contain only a small number of mutations, our codon deoptimized vaccines contain hundreds of intentionally placed edits, making it probabilistically impossible for the virus to revert to the wild-type phenotype.
Stable in vitro manufacturing, safe in vivo immunity.
Codagenix leverages decades-proven manufacturing for our vaccine and therapeutics. Our live-attenuated viruses can be effectively produced in cell culture which does not possess adaptive immunity at commercial scale in existing manufacturing facilities, stored in conventional cold chains and easily delivered to far reaches of the globe. They also have dose-sparing potential to accelerate the distribution of life-saving vaccines even further.
Addressing global challenges requires global collaboration. We are partnering with the World Health Organization and Serum Institute of India to develop, manufacture and deliver CoviLiv, our novel intranasal COVID-19 vaccine candidate, to places in need around the world.
Cancer
Virotherapeutics
Turning up the heat on cold tumors.
Our virus engineering platform can also be applied to develop novel immunotherapies for cancer. We are building on oncolytic viruses as a proven modality with potential to broaden and deepen responses to immune checkpoint inhibitors and other combination partners.
Designing viruses that put the patient first.
Codon pair modification allows us to ensure our virotherapeutics retain the exceptional safety profiles of oncolytic viruses observed across virus species. Recoded viral genomes provide a potent layer of tumor cell specificity, since viral replication is simultaneously sustained in tumor cells with defective innate immune sensing mechanisms and restricted in healthy cells.
In addition, the species-agnostic nature of the synthetic engineering platform allows us to choose the optimal virus for a tumor type based on receptor expression. This means that rather than a single oncolytic virus searching for a clinical indication, the Codagenix discovery platform is designed to identify novel virotherapeutics customized to a specific cancer type.
Virotherapeutics fit for purpose.
Codagenix's virotherapeutics harness the natural ability of selected viruses to induce potent innate and adaptive immune responses. This modulates the tumor microenvironment in multiple ways, favoring anti-tumor immune responses.
Codagenix virotherapeutics offer a path toward more powerful cancer therapies, both kick-starting the cancer immunity cycle and working synergistically with other cancer modalities for greater clinical benefit.
Animal Health
Stronger global health through healthier animals.
Healthy animals are fundamental to the health of people and our planet through companionship, high-quality nutrition and the control of zoonotic diseases. Codagenix is pioneering the next generation of animal health vaccines and virotherapeutics at a time when new innovations are critical—to strengthen our food chain, make pets healthier, and lower our global reliance on antibiotics.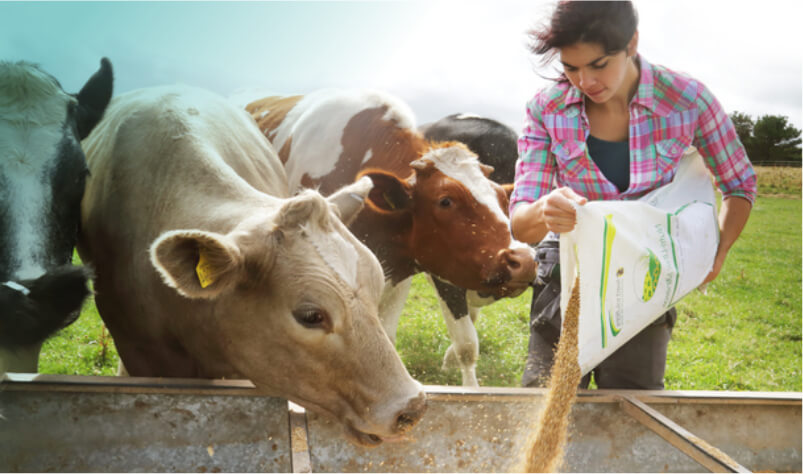 Livestock
Companion Animals